A note from Pete and Joanne
News from our workshops and our plans during COVID-19
Update 5/25/2020
We are having technical difficulties with our sales feature. You either may not see a sales price, or it doesn't get carried over to the checkout page (yikes!). Don't despair, the sale is still there! Contact us right away at +1 (862) 222-0442 (text or phone) and we will make sure it gets set up for you! Thanks!
Dear Athena Gaia Community,
We are finally witnessing the gradual return of our artisans to their comfort zone: making art for you. As Greece begins the slow but steady allowance of small businesses to resume, we are breathing a big sigh of relief that our designers and their families have fared well health-wise in this crisis.
We usually need this time to prepare for the rush of summer tourists, but the tourist season is still in doubt, holding the possibility many shops will not re-open. Our workshops are also scrambling to make sure essential personnel stay employed. This is where Athena Gaia starts to shine; to provide a connection to the marketplace outside of the normal tourist trade. Throughout our existence we've acted as a safety net in situations like this.

A limited-time discount is still in place at 15% off, discount shown in your cart. We are also offering 20% off all Damaskos jewelry — use discount code DAMASKOS2020. If combining Damaskos and other artists in same purchase, call us for a combined discount on all. We encourage you to use this time to make the purchases you've been considering.
We also ask for that extra patience in timing for your special piece.

The exceptions to the delay are the several items we have in stock that can ship from us here in New Jersey as fast as the USPS will deliver.

We recognize that this is an unprecedented time for everyone, a time that for many is filled with uncertainty. Our hearts and thoughts go out to each and every one of you.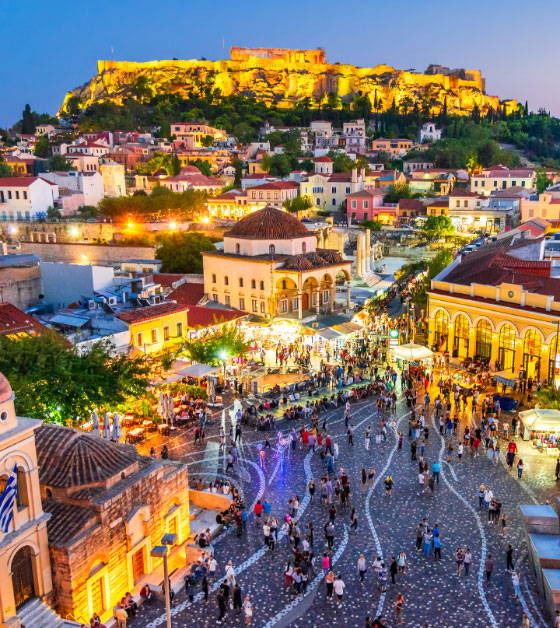 Night scene at Monastiraki (Plaka) in Athens when tourists are about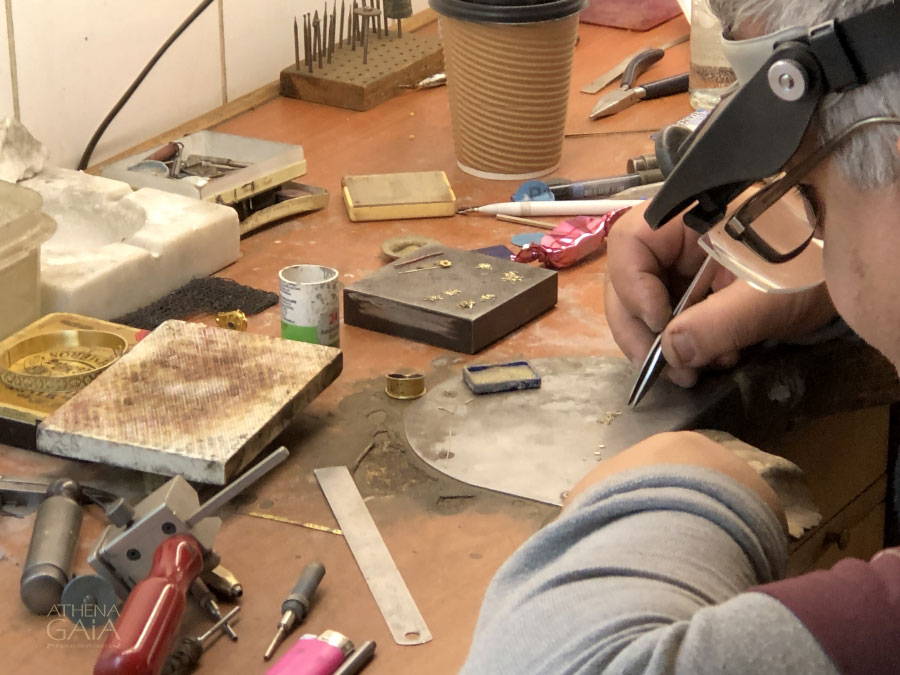 A Damaskos craftsman prepares rope details for a gold ring earlier this year
God Bless you and Keep You
Pete & Joanne, Owners of Athena Gaia