"Patience is bitter, but its fruit is sweet."― Aristotle

Peter survives the 9/11 attack by escaping WTC1, a factor leading to his decision to leave New York City.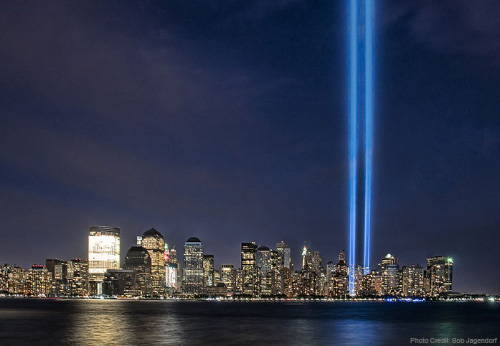 Peter moves his family from New York City to Greece, where they have family already living in Athens.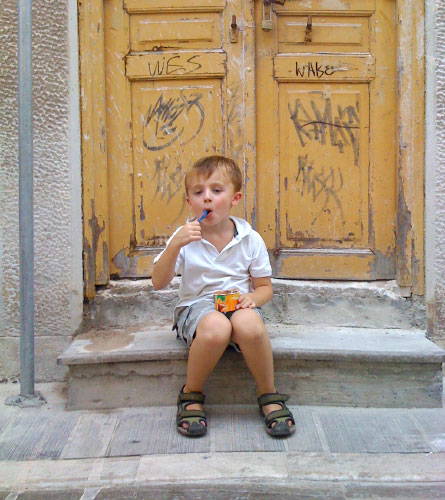 Olympics are held in Athens!
Three days after the Olympics closing ceremonies, Peter invests into his first of many Gerochristo cross pendants, and successfully sells it on Ebay.
Athena's Treasures is formally named and selling all types of Greek Jewelry by Gerochristo on Ebay. Soon after, he meets and adds the work of Evangelatos.
Peter is introduced to Damaskos by Gerochristo. The store now offers a world-class line of handmade 18k gold jewelry.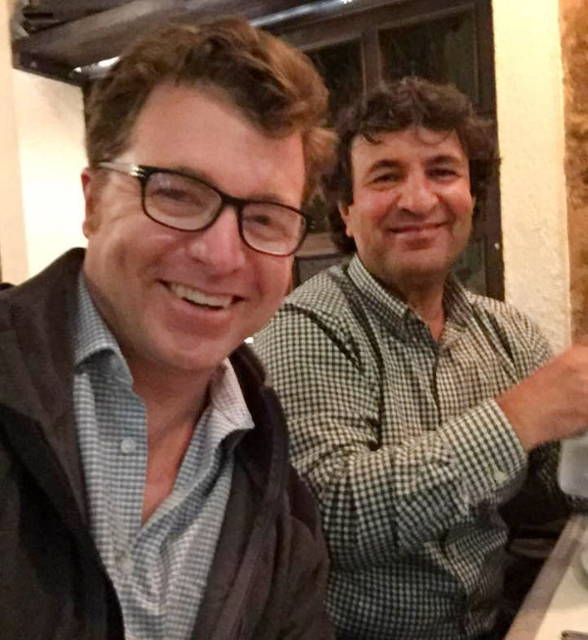 Peter celebrates selling 100 Gerochristo pieces in one month by buying Spiros a bottle of Dom Pérignon.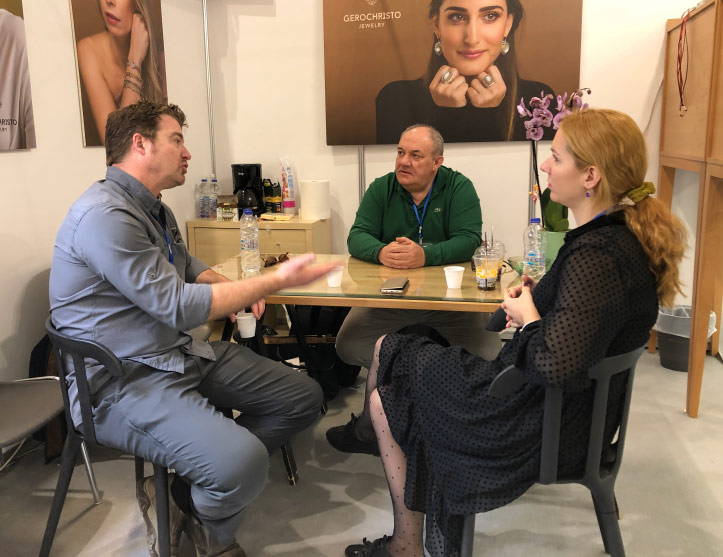 He adds the designer Amanatidis.

More designers are added to the store: Polemis, Kapsaskis, Korifidis, and Giampouras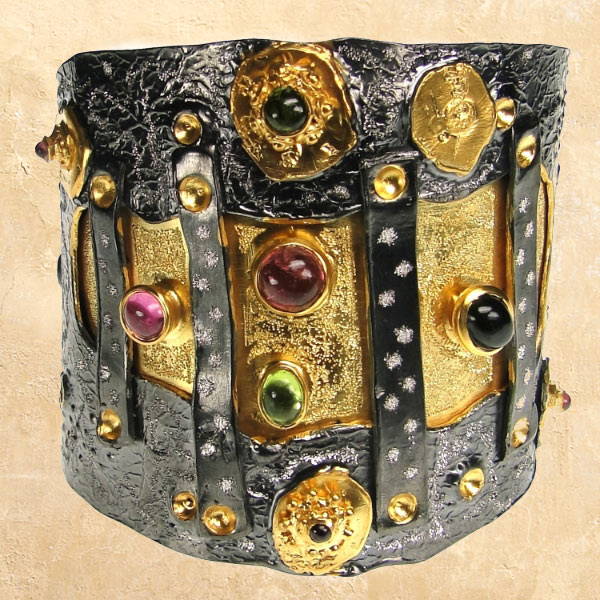 In a major setback, Ebay accidentally deletes Athena's Treasures store. Peter has to build an entirely new store with a new name that results in a 50% traffic loss.
The Al'Oro Collection is added.
Athena's Treasures launches on Facebook.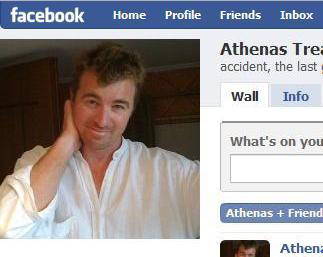 Peter buys athenas-treasures.com to keep up with modern sales channels, and has to re-create his entire store (again) as he eyes his path back to the US...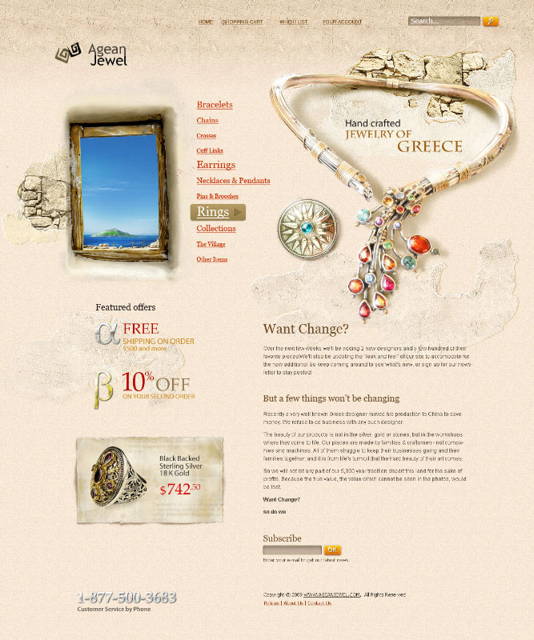 Athena's Treasures Facebook page receives over 20,000 fans/followers
Peter moves back to the US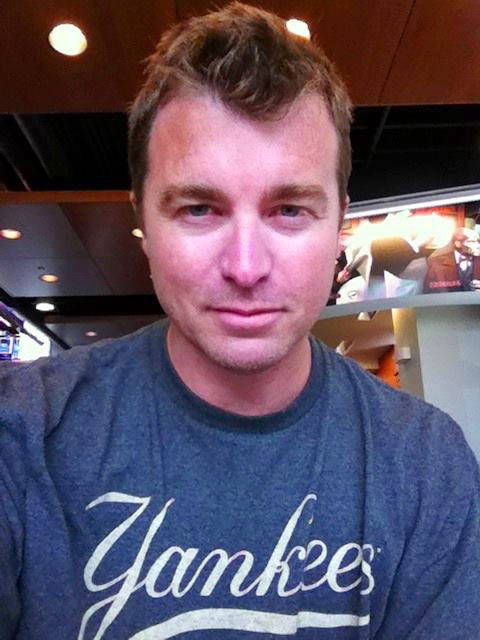 Peter meets Joanne!
First date: Pig and Prince in Montclair, New Jersey.
Second date: full day in Nyack, enjoying what they still love to do today: Visiting art galleries and eating sushi (with just a little bit of wine).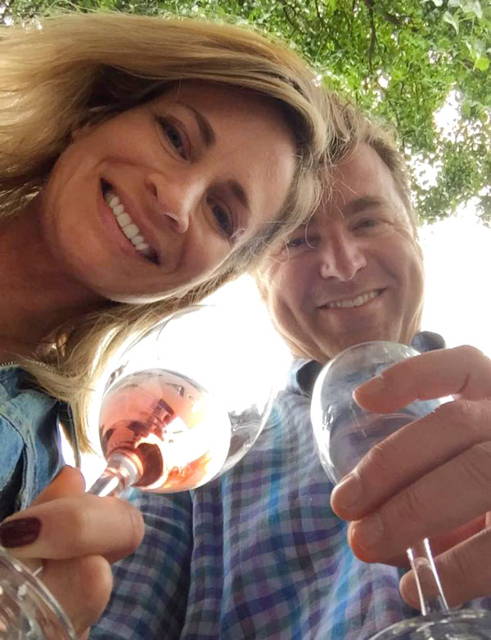 Joanne, an established E-commerce professional, incorporates J Peter Bradley, with Peter and Joanne sharing ownership.
"The Summer of the Interns"
The store is re-built (again!)
TWENTY of Joanne's NYU graduate students sign up for the re-launch of Athena's Treasures on its new E-commerce platform with new design, SEO, and full social media presence. Eight interns make the cut and work hard to make the Sept 1 re-launch deadline.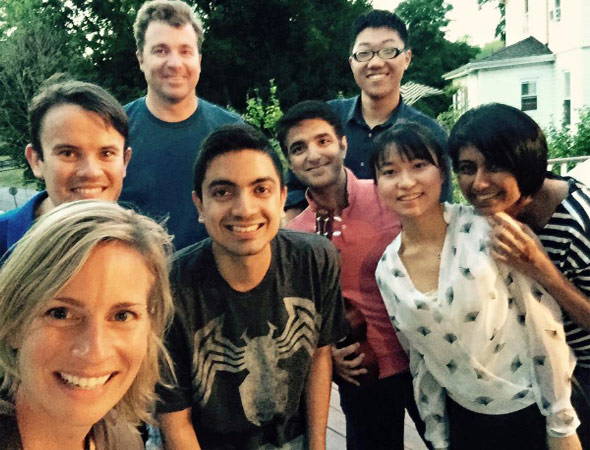 Joanne and Peter move further out west in New Jersey, allowing for a full photo studio and web production department to be onsite.
Joanne takes her first trip to Greece!
Peter introduces her to the designers and the workshop process.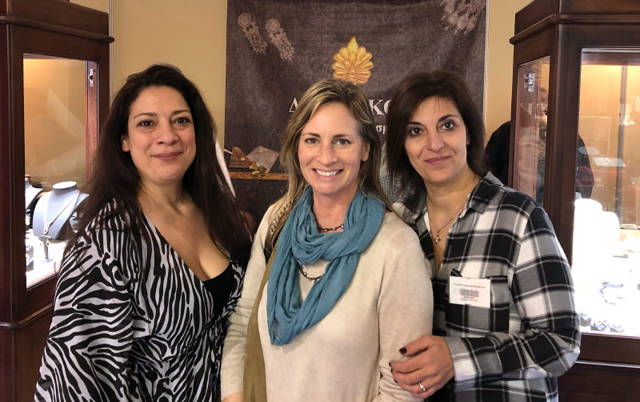 Buddy the office dog is born! (English Black Lab). He makes it home at 8 weeks old, just before the New Year.

Peter brings Joanne to her first Athens International Jewelry Show—Joining them is Employee #1, Håvard Wattum.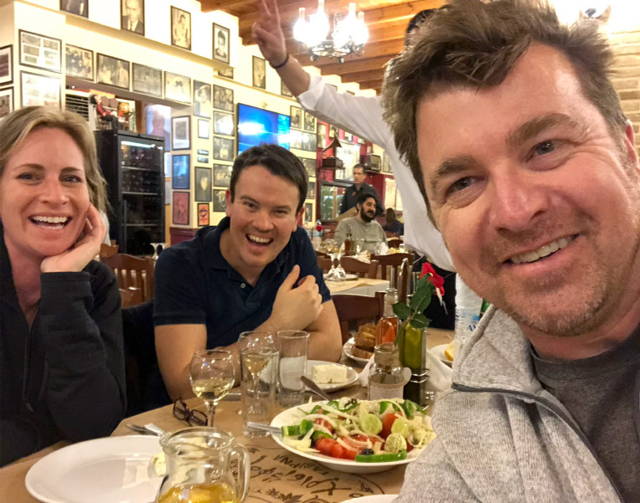 Buddy the office dog eats the office iPad, the 360 degree photography turntable, and a camera tripod.
Buddy the office dog eats two chairs. He becomes the topic of many conversations with our pet-friendly customers.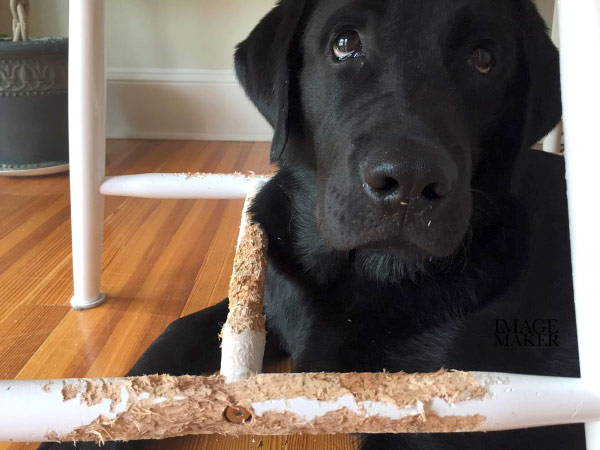 Athena's Treasures is featured in the Greek Jewelry "Businesses To Know" special edition of The National Herald.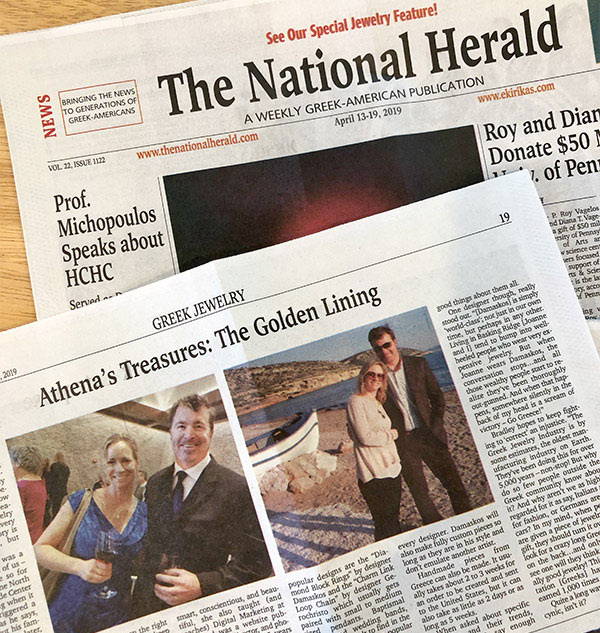 Joanne and Peter attend their first ASCSA Gala in NYC, later to be invited onto the Gala's marketing committee.
Athena's Treasures gets re-branded!
Athena Gaia is introduced to the world

2020 (never again!) This is the year we reacquainted ourselves with our pets, wore masks and "zoomed" people (yay!)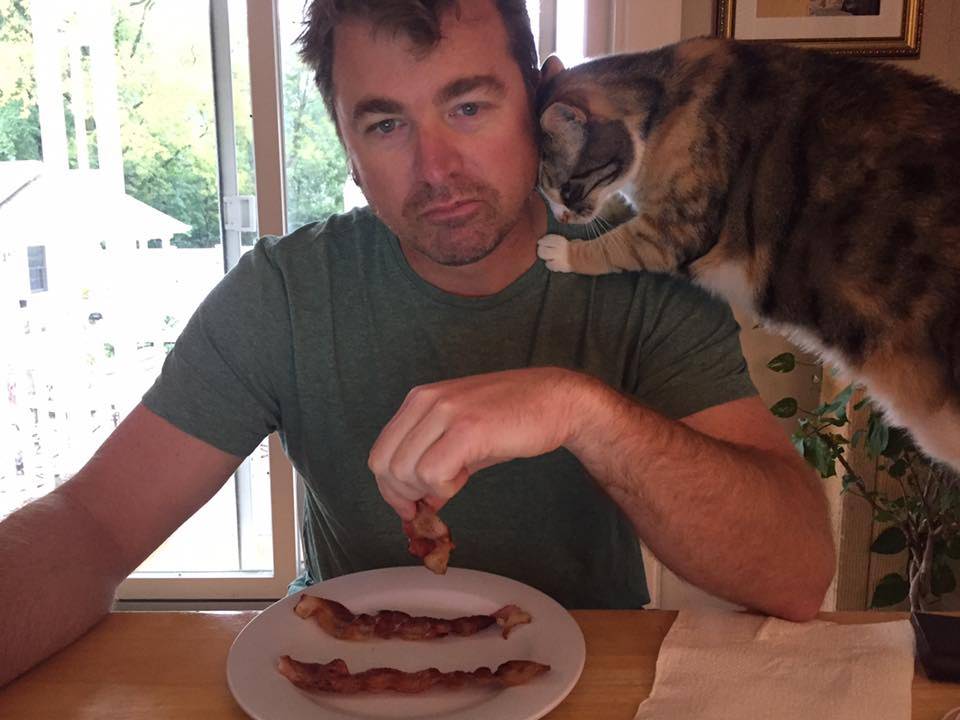 It turned out to be a very productive year for Athena's: We added 3 artists to the store (Yianni, Stilvi, and Al'Oro) and then COVID-19 hit. The rest of the year for us was dedicated to taking photos and building out the store.
The year of people who help us.
Rapid growth can be a little scary, so it's great to have people along for the ride who really care about what we're doing.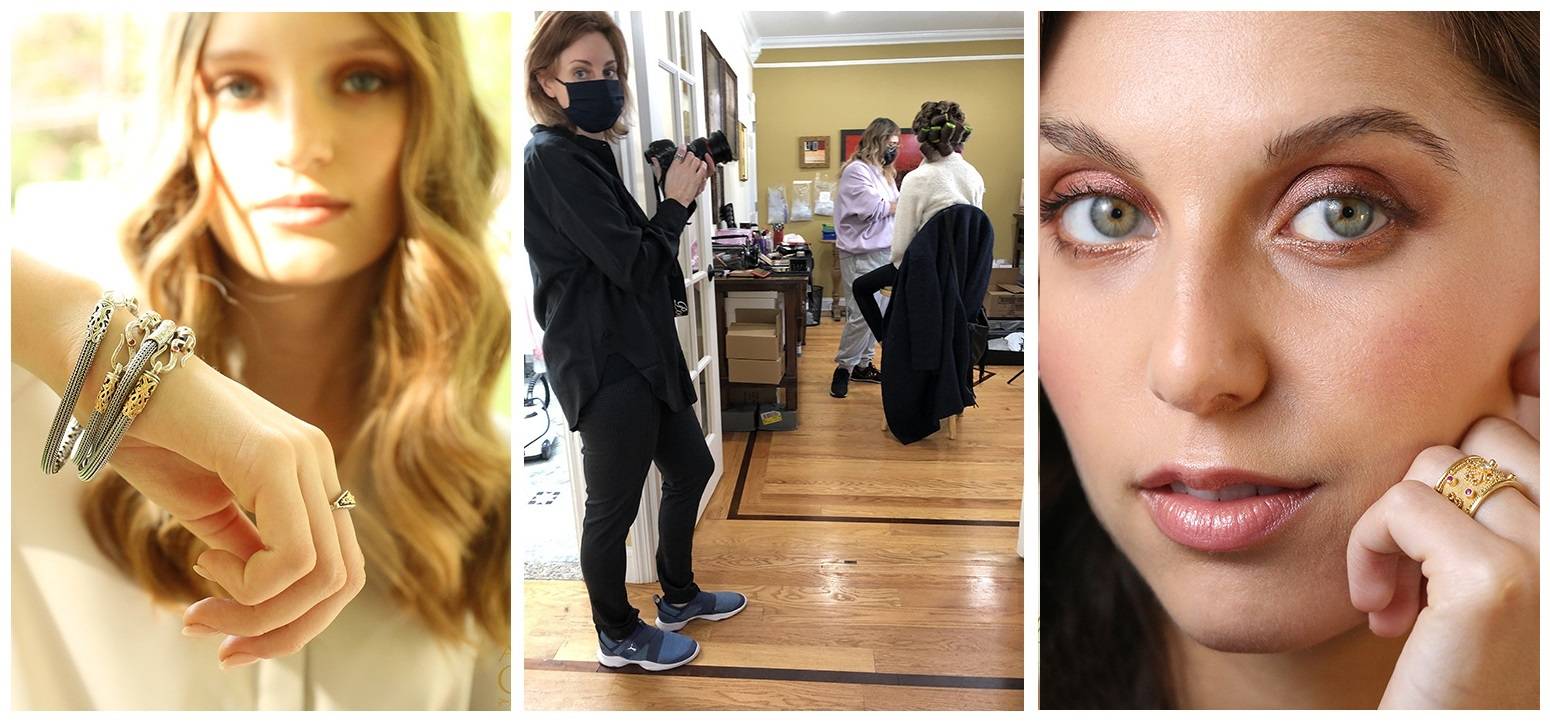 Hair and Makeup: Andrea Saavedra (instagram)
Models: "Model M" and Elizabeth Reinertsen
Administrative & Data Entry: Kristin ... good job!
Everyone at Phillip and Fredricks for your amazing professionalism and care for our needs.

Our goal is to represent, protect, and cultivate a small but important part of the world's artistic heritage and culture. The manufacture of Greek Jewelry is one of the oldest industries on Earth. From its beginnings in 3,000 BC through today, despite hostile occupations by the Romans, Ottomans and Germans (to name a few), the Greeks have continued making jewelry … in an uninterrupted tradition of 5,000 years.
Now the greatest threat comes from luxury brands who mass produce products overseas. But we know something they might not; that the underlying "brick and mortar" of a tradition like ours comes from love, hard work, and the desire to please the customer. So each piece is a celebration of individuality. Only once we know your size and stone options will we begin creating it & long after it has left our workshop it will remain a token of our heritage and mark time in an ancient list of other creations – each created by hand but given and held by the heart.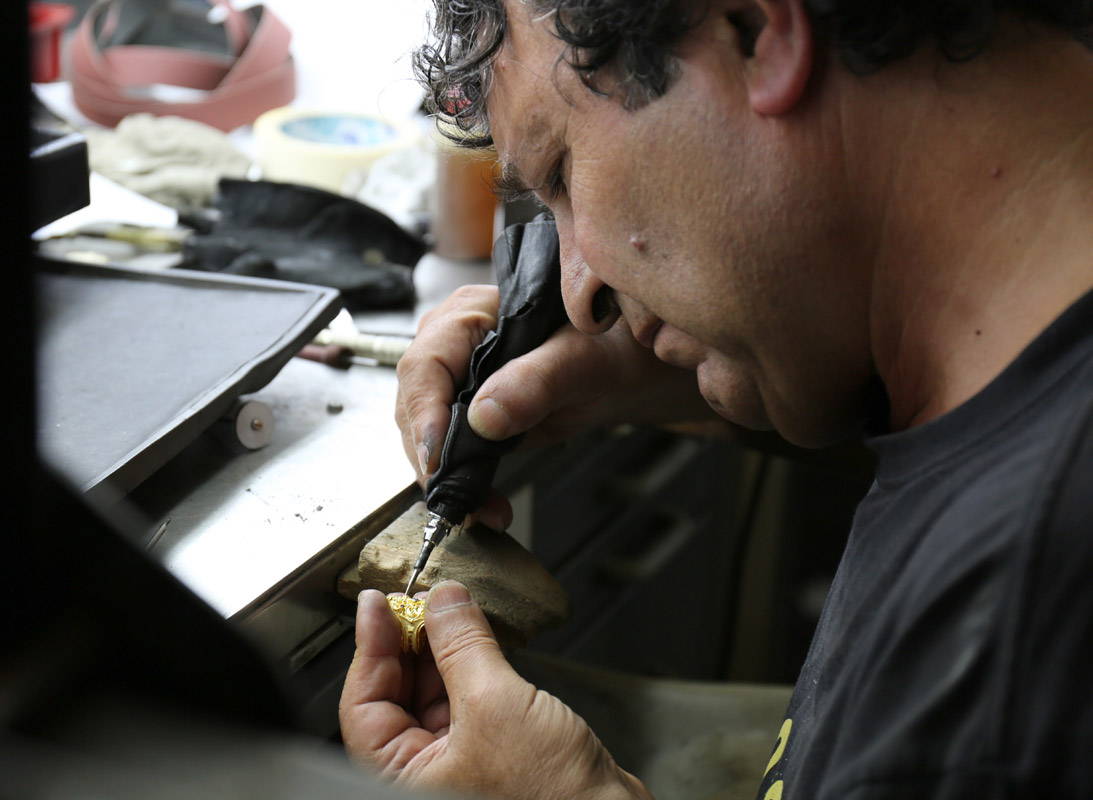 Giorgo Damaskos adds finishing touches onto an 18k gold ring.
To achieve this goal, we've partnered with designers and workshops who are dedicated to a traditional hand-crafted Greek Jewelry process, and whose manufacturing happens entirely in Greece. We deal only with designers who understand the demands of the digital age, how to be responsive to tight timelines and understand the value of each and every customer.
Making the connection between designer and customer is the most gratifying part about running our business. Our designers remember your previous orders. Salutations cross oceans and borders, and before you know it Giorgo Damaskos is throwing an extra little gold flower into a design for somebody, or Spiros Gerochristo is telling us he wants to upgrade an order. We deal with small family businesses ... and that's how everyone gets treated; like family.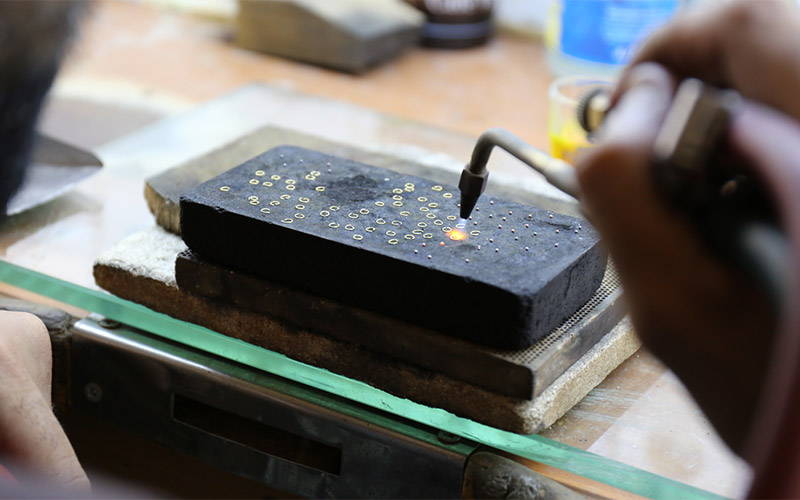 18k gold loops are fired in the beginning of the Granulation technique. See more on the Damaskos Page.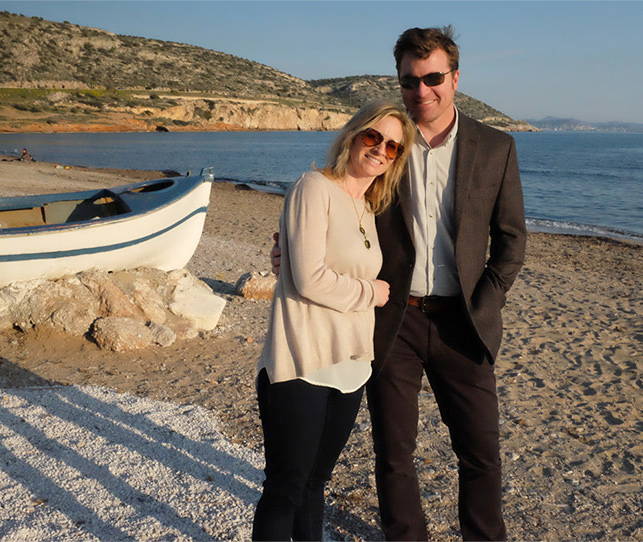 Joanne and Peter at Απέραντο Γαλάζιο - ΝΑΟΒΒ
Peter Bradley
After surviving 9/11 Peter moved to Greece to discover one of the world's hidden treasures; the artisans of the jewelry industry. Over the past 15 years he has worked to bring worldwide recognition to their work with his inception of Athena's Treasures (now "Athena Gaia"). He loves to personally interact with customers and collaborates with the craftsmen to ensure that each piece of jewelry is exactly what it should be; valued forever!

Joanne B. Bradley

An established online development professional, photographer and professor at NYU, Joanne has used her talents to help expand Athena Gaia's presence. Her creative spirit enlightens the personality for the store, and she energizes the business by providing customers with a seamless experience through all forms of communication.

A team of talented go-getters nurtures our Greek Jewelry business and makes everything possible. A special thank you to each and every one of them for their efforts.
Håvard Wattum
Hailan Cai
Jade Xiaoyu Wang
Jawad Munawar Khan
Jinyang Bian
Prachi Gohil
Sameer Trikannad
Tene Washington
Thomas Athenasios
Tiffany Hsu
VickyShin Huang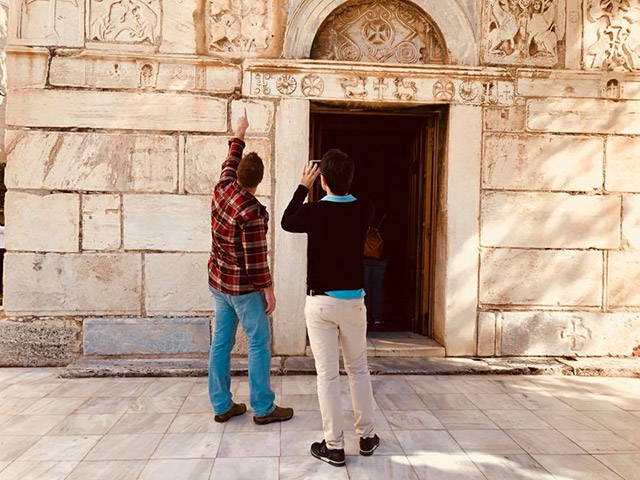 Peter and Håvard are preparing a video for the Gerochristo Page
Learn about the process of custom Greek Jewelry with Athena Gaia in this video featuring Founding Partner Pete Bradley. For this piece we modified our 18k Gold Diamond Block Chain Bracelet by Damaskos to accommodate 3 panels of hand painted Cloisonne Enamel on one side.

Learn about the process of custom Greek Jewelry with Athena Gaia in this video featuring Founding Partner Pete Bradley. For this piece we modified our 18k Gold Diamond Block Chain Bracelet by Damaskos to accommodate 3 panels of hand painted Cloisonne Enamel on one side.
Our jewelry sets us apart ... and so does our philosophy on pricing. In this video we explain of how the concept of socially sustainable business creates efficiencies that save ourselves and our customers money.
Our jewelry sets us apart ... and so does our philosophy on pricing. In this video we explain of how our sustainable business model creates efficiencies that save ourselves and our customers money.
About our name: Athena Gaia

Athena was the goddess of wisdom and war. She is well known as the protector of Athens but was also the goddess of craftsmanship (how appropriate for us!).
Gaia, in Greek mythology, is the ancestral mother of all life—the original Mother Earth. She was the deity behind the Oracle and oaths sworn in her name were considered the most binding of all. Gaia was also worshiped as the "sender of gifts" (again, how appropriate for us!).

When we were getting started, the name "Athena's Treasures" accurately described our purpose: To bring the Greek Jewelry treasures to the world. We were never completely sold on it though; that it lacked elegance was excusable, but that it lacked spirit was not. So we've finally come to rectify this in order to celebrate our fresh new outlook on life and business. Most of all; the new name simply means progress. Our relationships with each other, our customers, and designers has grown stronger during the 5 years since Joanne and Peter first met, and it's simply time to show it with a new name!