Salt of the Earth Worn Hands Honest Hearts Guardians of Tradition Survivors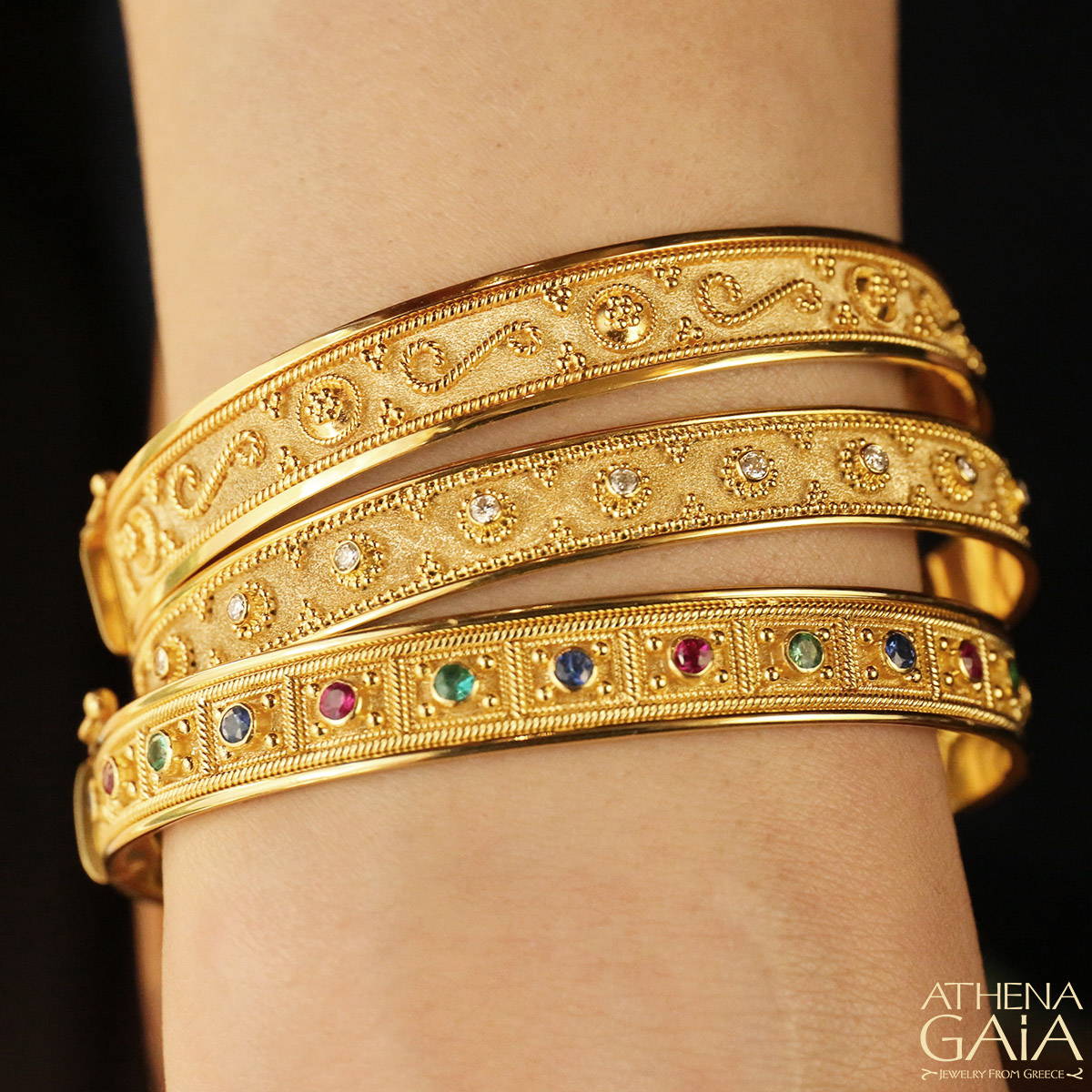 To watch the man at work is to understand why other jewelers call him the "Mozart of Metal". The speed and accuracy of the hands are as unmatched as his uncompromising attention to detail and adherence to tradition. As there will be only one Messi, Gretzky and Jordan, there will also only be one Giorgo Damaskos. He is perhaps; the greatest goldsmith of all time.
Metals: 18k / 24k gold
Range: ($$$$$)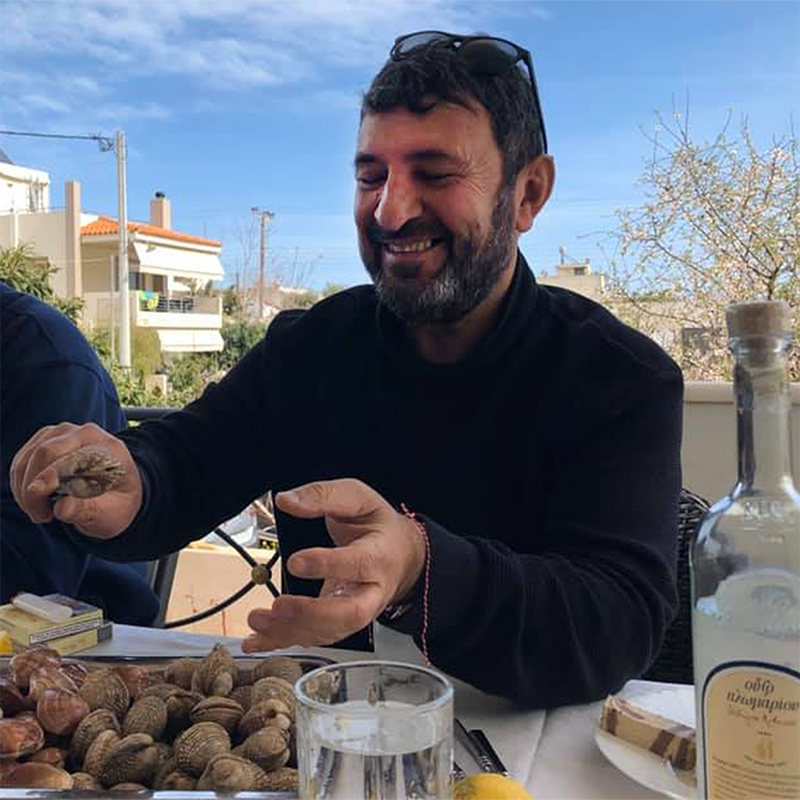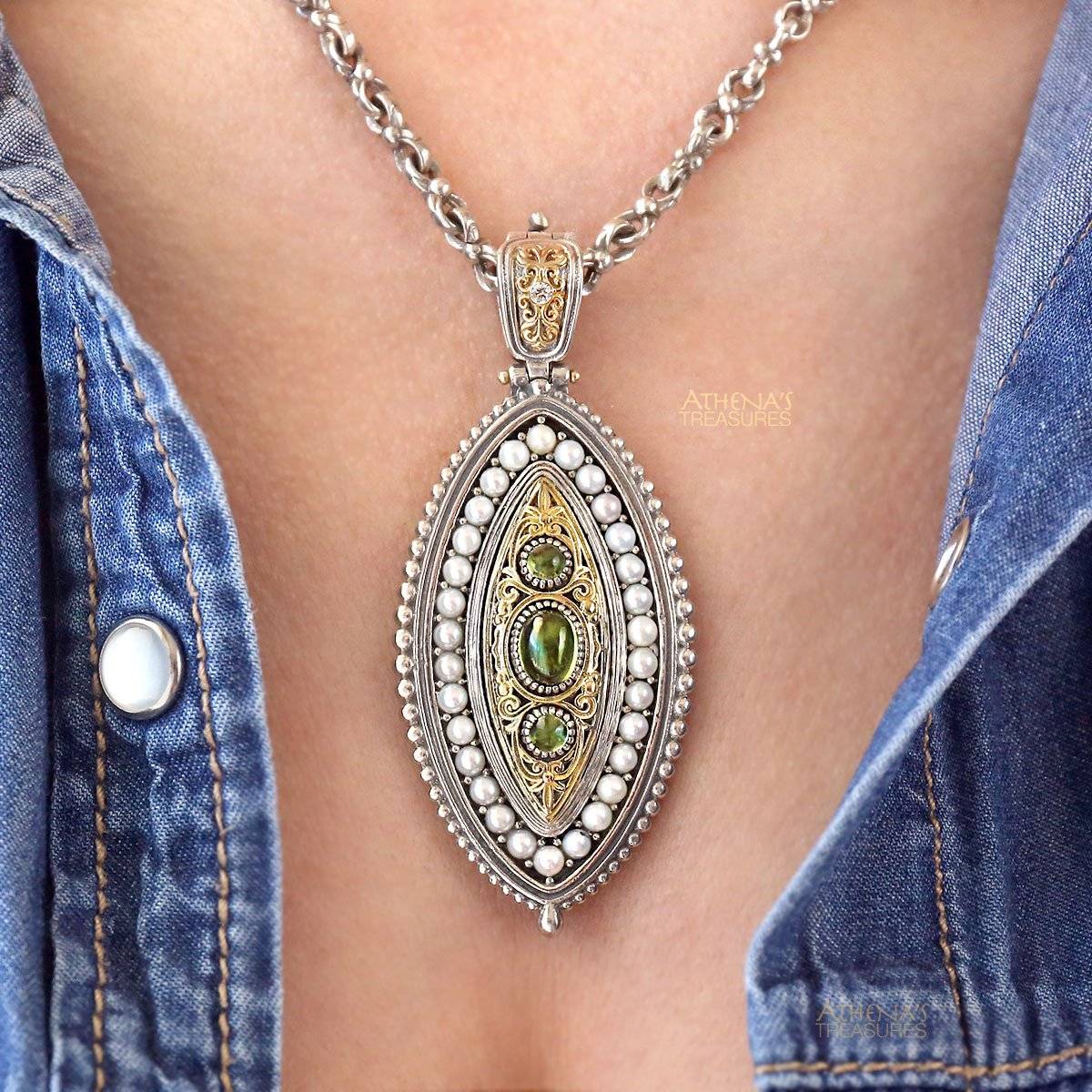 Spiros is the father of the "Modern Greek Traditional" style of jewelry and also it's most prolific contributor with hundreds of new pieces every year. Whenever you see a two-toned (gold/silver) look with ornate detailing and colorful stones ... chances are that it's roots can be traced back to his workshop.
Metals: Sterling Silver with 18k gold accents
Range: ($$$)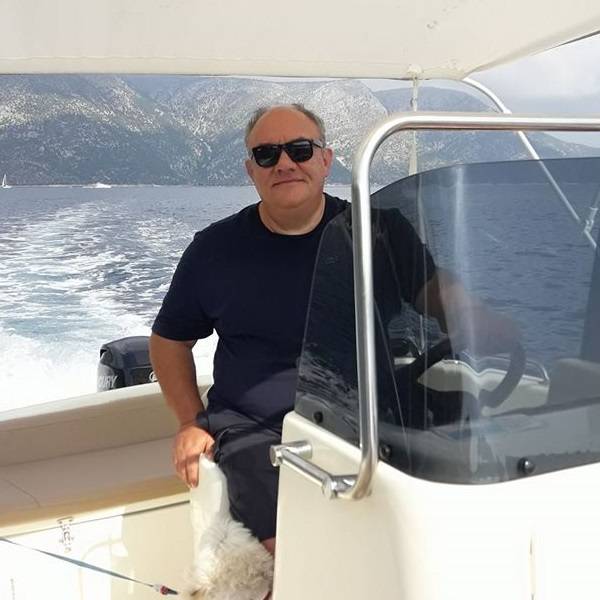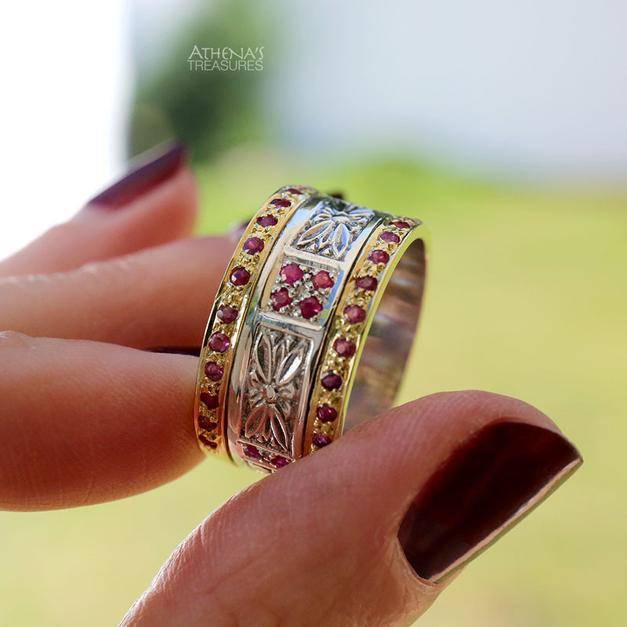 Alexandra offers fully customized original pieces for individual clients. So if you have a jewelry idea (perhaps a personalized gift for a loved one), Alexandra is ready to help!

She is also continuing and expanding upon the family's award winning catalog! Look for "Wildflowers" in our "Moods" menu for a taste of what's to come!
Metals: Sterling Silver with 18k gold accents
Range: ($$$)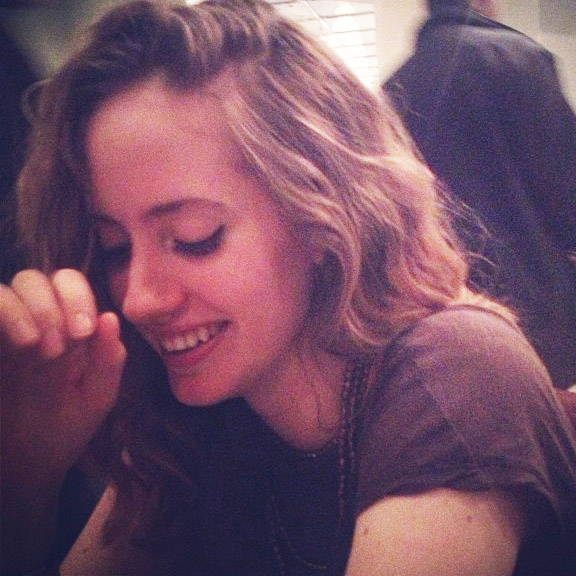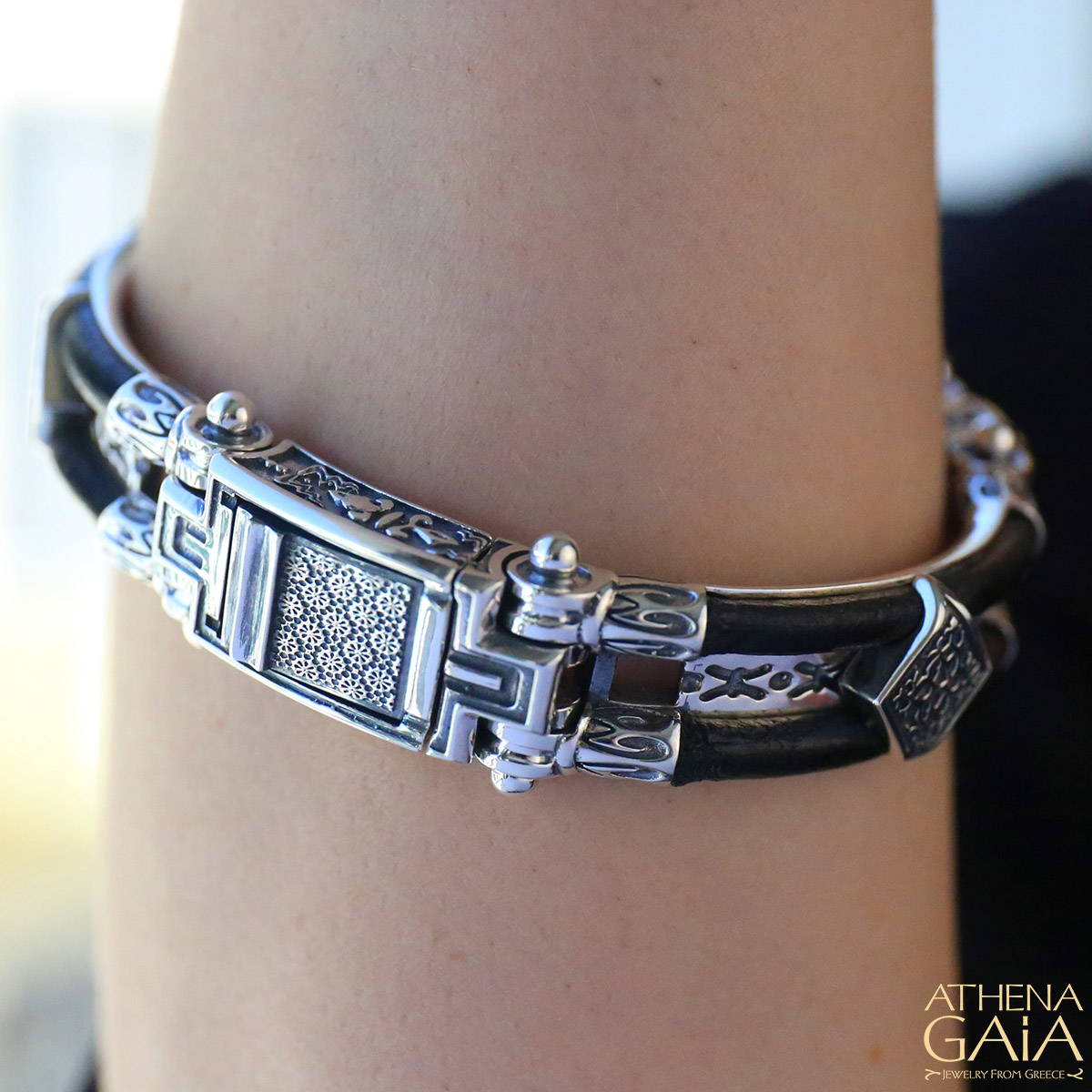 Garbis Khacherian has quickly become one of our most popular designers. While his artistry fits squarely in the "Modern Greek Traditional" movement started by Gerochristo, his choice of materials and ornate yet rugged style has expanded the movement in a genuinely new direction while keeping his prices accessible to everyone!
Metals: Sterling Silver
Range: ($)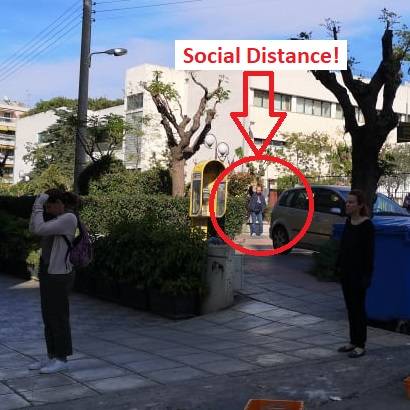 The best way to say it is that the brothers Spiros and Panagiotis Amanatidis have chosen quality over quantity, choosing to spend hours if not days pouring over the details of every single piece they make before taking it to production. the result is some of the very finest Byzantine and Classical Greek influenced styles we've ever seen!
Metals: Sterling Silver with 18k gold accents Range: ($$$$)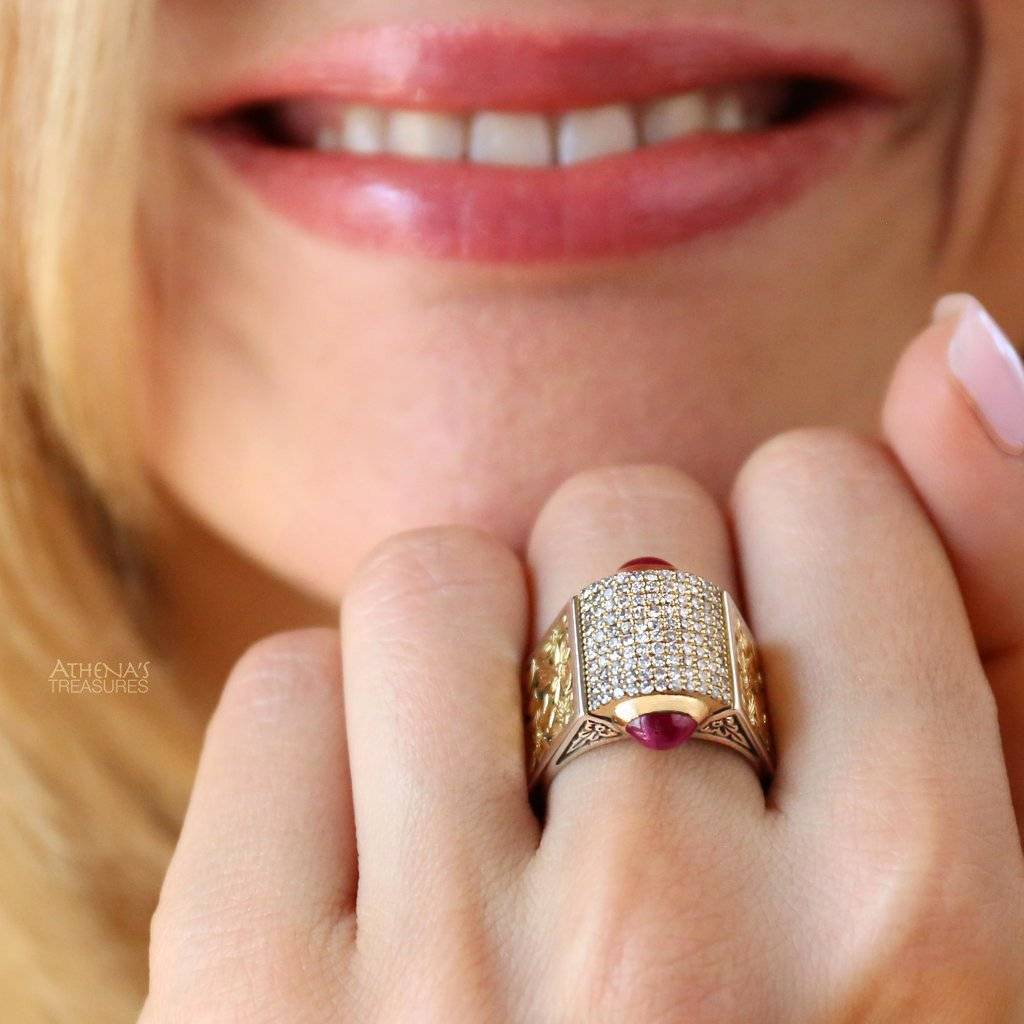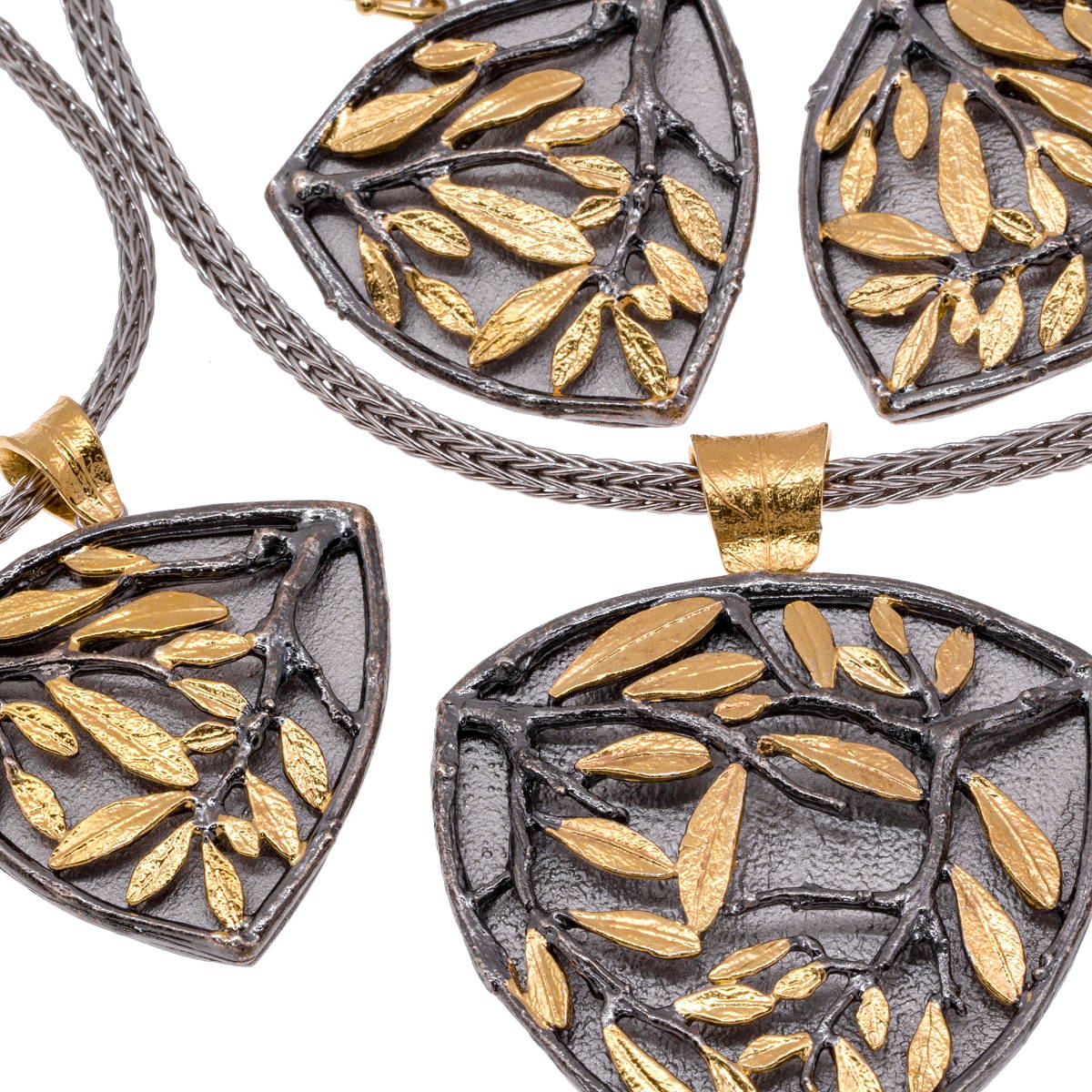 At the end of the day we believe in art, and when we see a designer making a genuine effort to explore a new style of their own invention (and it's good!) ... we get a little weak in the knees! Art doesn't have to cost thousands of dollars, so expect friendly pricing and as we are currently building this collection.
Metals: Sterling Silver
Range: ($)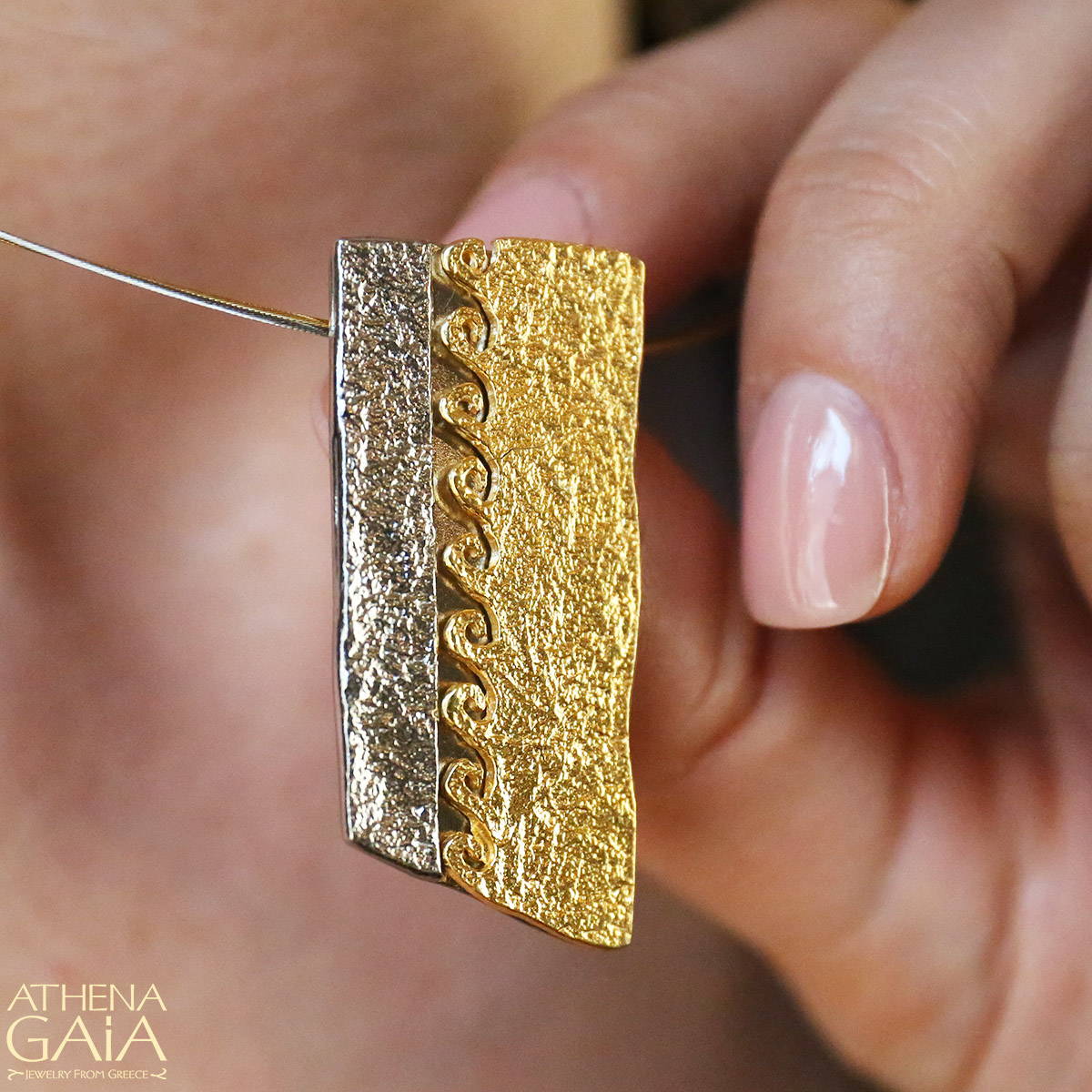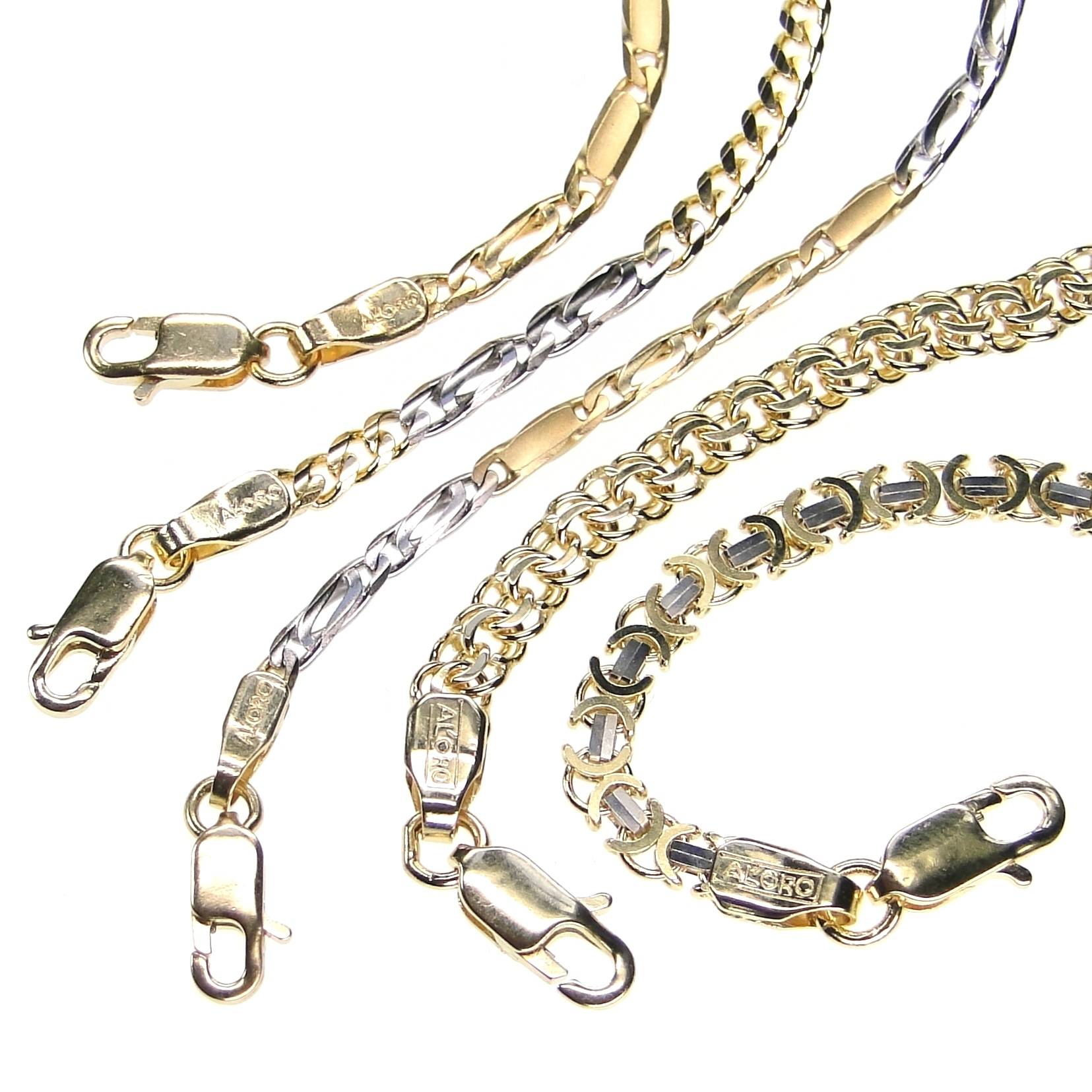 Why Al'Oro? First and foremost; these are our friends! Not only to Athena's, but also to the entire Greek jewelry industry because they supply chains to just about everyone! They also make some popular and unique products with those chains, such as mati bracelets like the one shown here!
Expect photo discounts with Al'Oro as well!
Metals: 14k Gold
Range: ($$)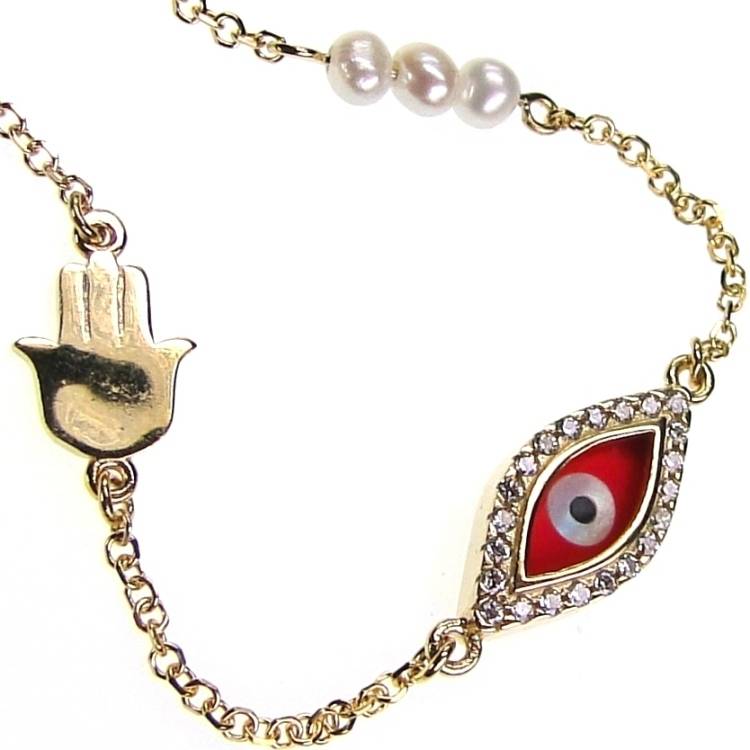 What is a photo discount?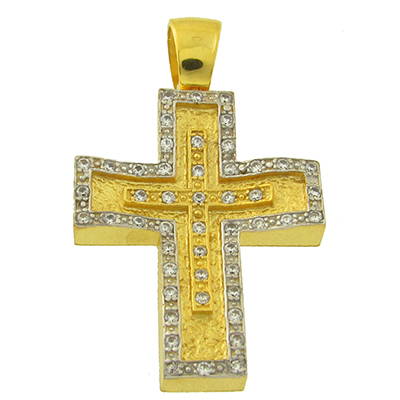 A great deal of care and attention goes into every product photograph on our site. Our goal is to show the piece in the most accurate way possible. This often requires taking photographs from multiple angels, on a model, and even making videos. We do whatever it takes to ensure our customers know exactly what they buying - and that there will be no surprises when the package is opened.
Our designers have different priorities when taking photos. Their goal is to simply identify the piece so that brick-and-mortar store owners who have already seen everything in person can place orders. To do this requires nothing more than an iPhone photo - and in some cases; just putting the piece on a copier and Xerox an image! (I won't say who does this ... I'll just say "Amadeus"!)
Anyway; when we start doing business with a new designer we want to show as much as we can even though we don't have great photos so sometimes we use theirs (such as the Gialesakis cross shown here). If you order the piece, it will come to us first and we will be able to rectify that situation. So essentially; to thank you for giving us that opportunity we may offer an additional discount. So please be sure to inquire about the "photo discount" whenever placing an order!